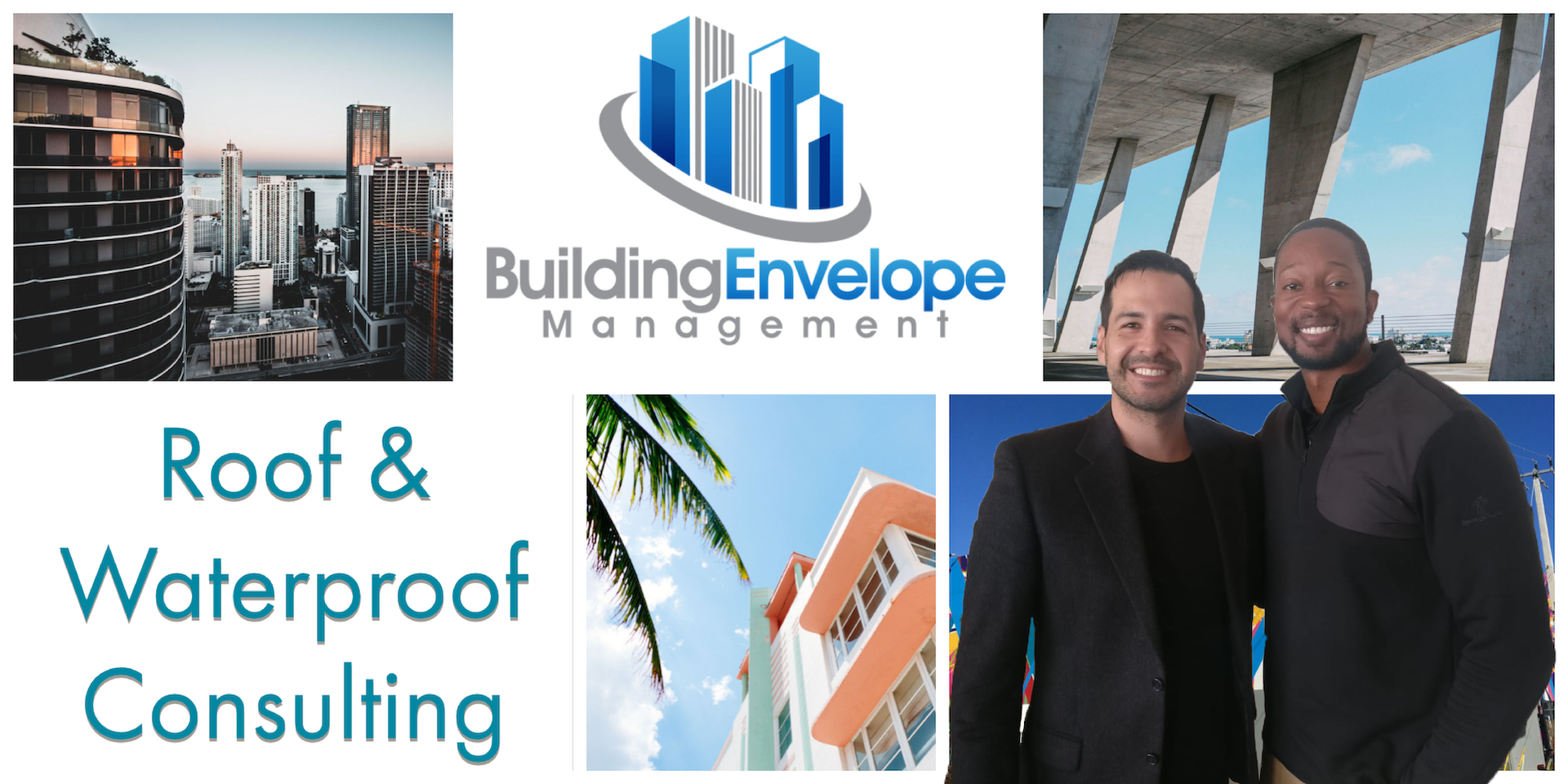 06 Dec

Roof & Waterproof Consulting Q & A Session

Former US president Benjamin Franklin stated: "Diligence is the mother of Good Luck", and this quote definitely applies to Commercial Real Estate. Furthermore; those who have ever been involved with the property management side of commercial properties (whether is managing a small rental apartment building or a large warehouse complex), know quite well that "diligence" can turn an investment property into a cash-cow investment, or a cash-bleeding nightmare.

Fortunately, there are plenty of resources and services property owners and investors can access to reduce the risk on their investment properties, avoid costly repairs, forecast future issues, and ultimately save time and money by taking a pro-active approach towards the maintenance and up-keeping of their real estate. Therefore; today's Q&A session is focused on the pro-active approach towards one of the most important components of every building: The Roof.

For this topic, I invited my good friend Frank Louis-Jeune, President of Building Envelope Management, an independent, full-service consulting firm that provides professional services in survey & analysis, design, and construction with an emphasis on the building envelope (roofing, waterproofing, exterior walls, parking, and plaza decks).
Q&A SESSION:  BUILDING ENVELOPE MANAGEMENT
JIO.realtor: Frank, tell us a little about yourself and your company?
Frank: I was born and raised in Miami, FL. I attended Miami Dade College where I earned an associate's degree in arts, Building Construction and A bachelor's in applied science in Business Management and Supervision. I've been in construction for about 15 years. I've worked as a draftsman for Architect and Engineering firms, Project Engineer for a GC company and a Technical Representative for a roofing and waterproofing material manufacture. I started Building Envelope Management (BEM) in April of 2016. BEM is an independent, full-service consulting firm. Our goal is to seek, solve and prevent air, moisture, and thermal problems within the building envelope system. We aim to improve the life cycle cost of our client's assets while also extending its useful life.
JIO.realtor: Why hire a roof Consultant?
Frank: As a building owner or manager, the roof is one of the largest investments you will make. Maneuvering through the decisions of repair, replace or maintain are complex and can easily become overwhelming. With the many types of roofing systems available, changing building codes and the impact of roofing on energy consumption, making an informed roofing decision is a daunting task for someone who is not well versed in the world of roofing. Professional roof consultants have specialized knowledge and experience that most architects and engineers do not possess. They do not have affiliations with any roofing manufacturers or contractors which enables them to be a trusted, unbiased and independent third-party resource. They are experienced in maneuvering through the industries complexities and will work with you to develop a solution that is truly in your best interest.
JIO.realtor: When should I hire a roof Consultant?
Frank: A roof consultant can be hired at any time, no matter what situation. A qualified roof consultant can be of great value:
If you're having roof issues and you're not sure whether you should repair, restore or replace, a roof consultant would be able to guide you to your best option.

Typically, when a building owner/manager decides they want a new roof they'll Google "roof contractor" and request bids from the top 3 search results. The issue with this is that the building owner/manager will end up with 3 different scopes of work and prices that aren't comparable. A roof consultant would be able to develop a scope of work and specifications that all contractors can bid. Now the bids can be compared "apples to apples", this way the consultant can help find the contractor that provides the value the owner/manager wants at the best price. A consultant can also be your roof project overseer, ensuring that an appropriate roof system is installed with good workmanship and according to industry standards.

During the lifetime of the roof, a consultant can provide periodic condition assessment reports and preventative maintenance services. This will allow your roof warranty to remain valid and minimize the chances of any costly issues thus reducing the lifecycle cost of the roof.
JIO.realtor: What's a condition assessment report and why is it important?
Frank: It is a detailed existing condition "snapshot" of your roof. Facility Managers can use these reports manage maintenance budgets more efficiently, accurately determine building conditions and prepare accurate capital improvement financial reports and estimates. Reports can be designed specifically to a property owner/manager's needs including specialized assessment to fit necessary requirements. List specific deficiencies classifying each as immediate or deferred maintenance items and recommended actions with budgetary costs. The assessment reports will list immediate and short-term needs and code violation issues as well as repairs required within one year, minimize the risk of premature failures of the roof system, maximizing life expectancy and minimize life-cycle costs.
JIO.realtor: Why Should I have a Preventative Maintenance Program?
Frank: By performing a regular proactive roof maintenance program on a well designed and installed roof system, owners can achieve 25 to 30 years of service life from their roofs. The number one cause of premature roof failure is the lack of regular roof maintenance. Periodic visual inspections can increase the service life of a roof assembly by informing a building Owner of deficient conditions and repairs needed. If an owner completes the identified repairs and continues a regular inspection program, they can maximize the effective roof service life and thereby reduce the roof's life cycle costs.
JIO.realtor: Do I need a Consultant if I just installed a new roof?
Frank: Yes, most roof warranties require regular roof inspections, or at least recommend them. As you may have figured out by now, lack of regular maintenance can lead to issues that will not be covered by your warranty due to neglect. Make sure your roof has regular inspections to ensure you don't miss a simple repair that could result in your warranty being voided later.
JIO.realtor: How Long does a roof typically last?
Frank: Industry studies have found that the average life of a low slope roof system is approximately 14 – 16 years. This is well below the anticipated 20-year roof life expectancy. The reasons for these premature failures are normally due to poor installation, design or material failure, but also to the lack of a proactive maintenance program required by most, if not all, warranties.
JIO.realtor: How often should I inspect my property's roof?
Frank: We recommend bi-annual inspections (as a minimum) for every roof system. Far too often, the cause of a roof failure is the absence of proper maintenance and inspection. Something that starts out small and very repairable when left unchecked, can turn into a very major roof problem. Periodic visual roof inspections and routine maintenance to deficient conditions can increase the long-term service life of any roof assembly.
JIO.realtor: What are some common issues to avoid?
Frank:
Clogged Drainage Paths

– Ensure the drains, scuppers, and gutters on your roofing system are clear to ensure proper drainage and to prevent pooling water.

Vegetation debris and growth

– Vegetation often occurs when dirt and debris collect on roof systems. Over time this creates a perfect medium for plant and weed growth. When seeds take hold, the roots will often penetrate through the membrane causing immediate leaks and damage internally. Remove all leaves, dirt and granule build-up on the roof to prevent this from becoming a major issue.

Sealant Deterioration

– Over time, UV rays and exposure cause damage and cracking in sealants and caulking originally used to keep water away from the roofing system below. Monitor your roof to repair any damaged caulking to keep your roofing system fully protected. Even caulking around screws and holes needs to be monitored and reapplied to keep your roofing system safe.

Debris from Trades

– Construction debris can leave sharp metal remnants that threaten to perforate your roofing system and cause leaks and damage to the membrane. Remove all debris when performing to prevent any potential membrane punctures or tears.
JIO.realtor: What's the main cause for roof system failures?
Frank: The unfortunate reality is that most roof systems fail prematurely, not as a result of old age. Early failures are often the result of not having a roof management program that entails professional design, construction quality control, and ongoing preventive maintenance. The lack of proper care and planning costs companies millions of dollars every year. It also increases the risk of loss to property and production.
if you feel there's more you would like to know more about roof preventative maintenance and/or any other topic not mentioned on this Q&A, please feel free to comment at the section below this post, or reach out to Frank (contact info below) or email me directly and we'll be more than happy to answer any question or comment you might have.
FRANK LOUIS-JEUNE
BUILDING ENVELOPE MANAGEMENT
Roofing and Waterproofing Consultant